The Wolves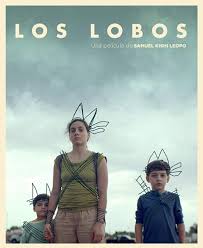 Latin America & Caribbean
Mexico
by Luis Garcia Orso SJ
Topics: Childhood - Family - Migration - Imagination
Max and Leo, aged eight and five, are taken from Jalisco to Albuquerque (United States) by Lucia, their mother, in search of a better life. The three arrive at a dirty apartment in the motel of a Chinese couple, in a neighborhood inhabited mostly by Latinos. Lucia gets a job in a laundry.
Since the siblings have to stay at home while their mother goes to work, Lucía leaves them recorded, on an old cassette player, the basic rules of safety and conduct and, later, some English classes. The promise is to take them to Disneyland. The recorded voice of the grandfather also encourages them: "Wait for me, I'm going."
Samuel Kishi Leopo (Guadalajara, 1984) creates an endearing fictional story with his memories of a migrant child. The motel room is the space where a couple of little brothers have to learn to wait, to take care of themselves, to live, play, know, obey, be surprised, and to build an imaginary world with their drawings, which begin to take animation on the screen. They are "the wolves."
Outside, the room and the motel, is a neighborhood of migrant people, Chicanos, drug addicts, marginalized people; of children who also do not know what to do with their time while their parents are absent, on long hours at work. "Why don't we go back?" Max asks rightly. The light that hangs from the ceiling will make us understand that there is a world of drugs and drug traffickers from which the little family fled, from Tlajomulco, Jalisco.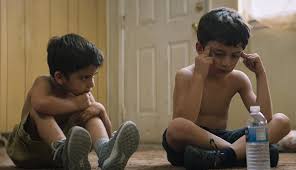 Lucia and her children are a pack of wolves that take care of each other, defend themselves, belong to each other, embrace each other, in a new and hostile territory. Little by little, there too, they will discover other lonely and wounded people who want to be there, help, accompany. When Halloween and the Day of the Dead arrive, there will be reasons to celebrate that communion of the marginalized, of migrants, of good ghosts who want to reconcile.
Samuel Kishi has relived his experiences as a child with great affection and has transferred them to this pair of extraordinary little brothers, Max and Leo Nájar Márquez, who not only act, but live what is happening, together with the actress Martha Reyes who plays the mother . Los wolves is a story to feel and contemplate, because more than words it is created from feelings, gestures, silences, looks, smiles, tears, memories, hugs. "What do you see?", They ask me. The director leads us to the heart and tenderness that we can find in a world that could seem only dirty and empty.
Los lobos (from 2019) has obtained awards in Berlin, Freiburg, Guanajuato, Miami, and the SIGNIS award in Havana.
Thank you, Samuel, for this loving tribute to your mother, Marcela, and to all the migrant families, and for believing that tenderness can make a better world. Luis Garcia Orso
Mexico, October 1, 2020
Original title

The Wolves

Year

2019

Duration

95 min.

country

Mexico

Direction

Script

Samuel Kishi, Luis Briones, Sofía Gómez-Córdova

Music

Kenji kishi

Photography

Octavio Arauz

Distribution