Just Mercy, seeking justice despite the circumstances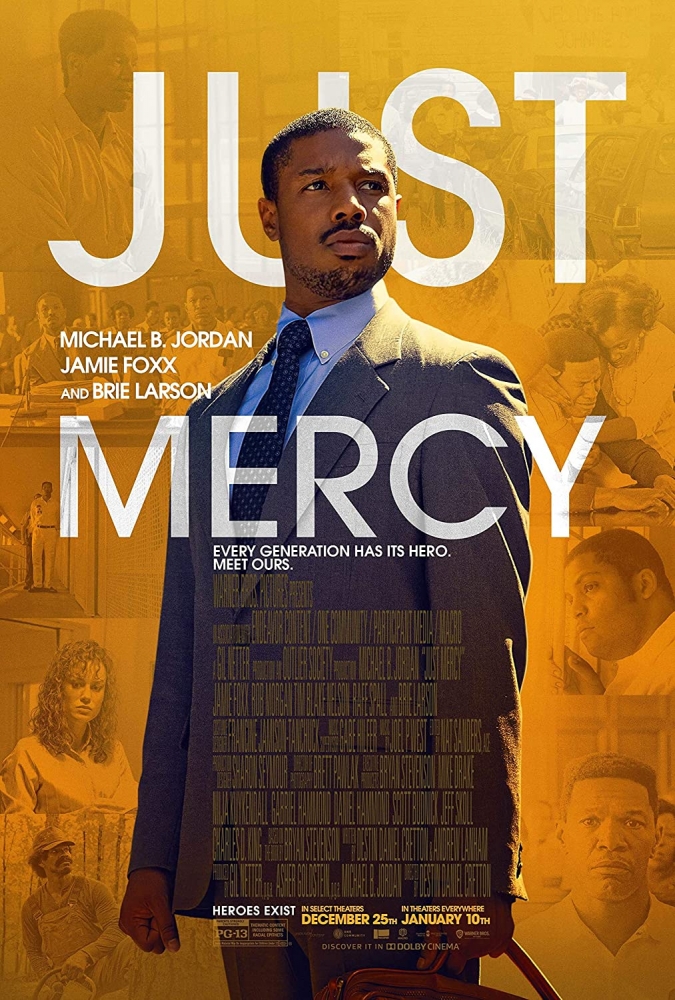 How would you feel if one day you go back home after a hard day at work, thinking about seeing your wife and children again and enjoying a quiet moment with the family, eating a hot dinner and then going to bed as always, but, on that way, you find a police blockade, they arrest you, everything seems routine, they ask you for papers, you give them to them and, suddenly, they tell you that they are going to arrest you, handcuff you and take you to prison, while you accuse of murdering a man?
This is how this film by director Daniel Cretton begins, where he brings together the protagonists Jamie Foxx and Michael B. Jordan for the first time, who move us with their interpretations in a biographical story based on the book Just Mercy A Story of Justice and Redemption, written by Bryan Stevenson, who narrates everything a lawyer has to live to free a man unjustly imprisoned and sentenced to death for a crime he did not commit, just because of the color of his skin.
When justice comes
The story takes place in Alabama, in the town of Monroeville, in the late 1980s, when a young and recently graduated Harvard Lawyer, a young Bryan Stevenson (Michael B. Jordan), arrived there, who, by doing internships before graduating from university, he had the opportunity to attend a prisoner and sentenced to death row, causing him to change his perspective and decide to help other unjustly accused prisoners.
This time, with the help of Eva Ansley (Brie Larson), an activist from that town and a friend of Stevenson, who will help him not only with the initial accommodation, but also to obtain key contacts to help them discover if Walter McMillian really ( Jamie Foxx) is guilty of what he is accused of.
Stevenson, from the first moment he visits the prison, realizes that just because of his skin color he is treated differently from other lawyers and visitors, reaching the point of being humiliated only for his desire to do justice.

There his trip is complicated, because the doors of the authorities and the personalities of higher positions begin to close, which, of course, further complicates his work, as he begins to receive threats against him, his assistants and friends, who they will support him to the end, whatever happens.
A true story recreated with passion
A spectacular script, a great staging and knowing that it is based on real characters are enough elements to sit in our favorite armchair and enjoy this story.
Despite the fact that Just Mercy may sound and seem like a depressing story, it ends up being an inspiring film that masterfully demonstrates that there are real heroes who are willing to do anything to do justice, and of course, it is impossible not to get excited and feel moved by the scenes in which the director makes us reflect on the issue of racism, which is back in the news as a result of what happened in North America, reinforcing the values that we should really consider important in our society.

DATA SHEET
Production Company: Warner Bros, Pictures.
Available at: Amazon Prime Video Service
Director: Destin Daniel Cretton (The Glass Castle, 2017)
Script: Destin Daniel Cretton and Andrew Lanham
Main cast: Michael B. Jordan (Creed II, 2018), Jamie Foxx (Robin Hood, 2018), Brie Larson (Avengers: Endgame, 2019)
Length: 2h 17min
Genre: Biographical, Drama, Crime.
Classification: PG-13