Films to watch and comment on in light of the encyclical Fratelli tutti (IV)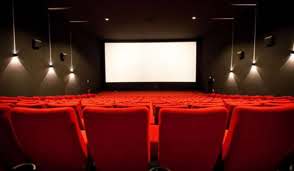 By Sergio Guzmán, SJ
"'Fratelli tutti', wrote Saint Francis of Assisi to address all the brothers and sisters, and propose a way of life with a flavor of the Gospel. From those tips I want to highlight one where it invites a love that goes beyond the barriers of geography and space. There he declares happy whoever loves the other 'both his brother when he is away from him and when he is next to him' ", with these words Pope Francis begins his encyclical letter Fratelli tutti on fraternity and social friendship. Below I recommend some films that can help us reflect on these evangelical values of love, friendship and brotherhood.
To Kill a Mockingbird by Robert Mulligan (US, 1962, 129 min.)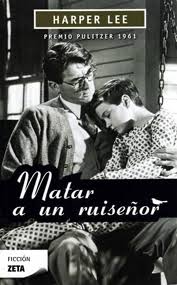 At the time of the Great Depression, in a southern town, Atticus Finch (Gregory Peck) is a lawyer defending a black man accused of raping a white woman. Although the man's innocence is evident, the jury's verdict is so predictable that no attorney would accept the case except Atticus Finch. Acting with justice and in accordance with the law brings many enmity and accusations to our protagonist, but he remains firm in the defense. This story of a noble and upright man reminds us of what Pope Francis says: "a great nobility is to be able to unleash processes whose fruits will be gathered by others, with the hope placed on the secret forces of good that is sown. Good politics unites hope with love, trust in the reserves of good that are in the heart of the people, despite everything "(n. 195).
Invictus by Clint Eastwood (EU, 2009, 134 min.)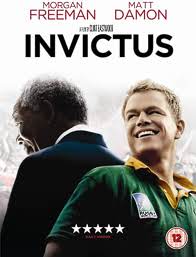 After being released from prison and occupying the presidency of South Africa in 1994, Nelson Mandela (Morgan Freeman, great) initiates a policy of reconciliation between the black majority, who was oppressed in Apartheid , and the white minority. Mandela fixes his attention on the South African rugby team which is going through a bad patch and does not have the support of the black population; He summons the team captain François Pienaar (Matt Damon) and together they strive to achieve a change of mentality in the town and guide it to national unity. When speaking about The Best Policy , Pope Francis tells us: "reflecting on his own past, the question will not be: 'How many approved of me, how many voted for me, how many had a positive image of me?' The questions, perhaps painful, will be: 'How much love did I put into my work, how did I advance the people, what mark did I leave in the life of society, what real ties did I build, what positive forces did I unleash, how much social peace did I sow, what I provoked in the place entrusted to me? ' "(N. 197).
Amélie de Jean-Pierre Jeunet (France-Germany, 2001, 122 min.)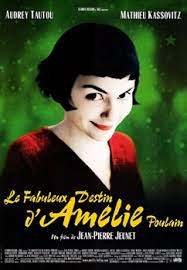 "The film tells the story of the young waitress Amélie Poulain, who, the same day she learns that Lady Di has died in a traffic accident, discovers that in her bathroom there is a small box containing toys, photographs and stickers that a boy hid forty years ago. He then decides to look for him and give him the box. Once (she) returns the box and notices the positive reaction of its owner, Amélie has a new purpose for her life: to make the people around her feel happy "(WIKIPEDIA). Pope Francis dedicates some numbers in his encyclical to the theme of kindness: "Consumer individualism causes a lot of abuse. […] However, it is still possible to choose the cultivation of kindness. There are people who do it and become stars in the dark "(n. 222).
Paterson by Jim Jarmusch (EU, 2016, 113 min.)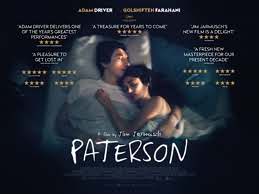 "Without love, what reason is there for anything?" Asks the protagonist (Adam Driver, great): a young bus driver, an affable and calm man, who lives with his charming wife (Golshifteh Farahani) and in their spare time writes free verses in a small notebook, in the manner of his admired William Carlos Williams, also raised in Paterson. As we enter the film we can bear in mind what Pope Francis tells us in his encyclical letter: "Today there is usually neither time nor energy available to stop to treat others well, to say" permission "," excuse me "," thanks". But from time to time the miracle of a kind person appears, who puts aside his anxieties and urgencies to pay attention, to give a smile, to say a word that stimulates, to allow a space for listening in the midst of so much indifference " (n. 224).
Chocolate by Lasse Hallström (UK, 2000, 121 min.)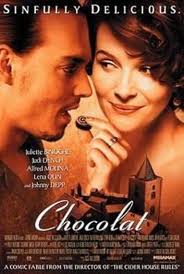 The film takes us back to 1959 -year in which Pope John XXIII dreams and announces the celebration of a council-, where in a plane of flight we are taken to a gray and cold village in the French countryside. In the village church, behind closed doors, the priest announces the beginning of Lent and calls for fasting and penance. From the pulpit the priest asks and wonders: "Where will we find the truth? Where do you start looking for it? During this Lenten season, a woman and her daughter arrive in town and open a chocolate shop… In the seventh chapter, Paths of Reunion , Pope Francis tells us: "The great transformations are not manufactured in desks or offices. So 'each one plays a fundamental role in a single creative project, to write a new page in history, a page of hope, full of peace, full of reconciliation' "(n. 231).
The Bélier family by Eric Lartigau (France, 2014, 105 min.)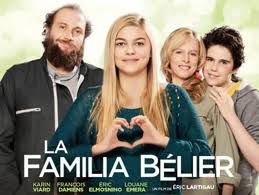 All members of the Bélier family are deaf and mute, except 16-year-old Paulla. She acts as an interpreter for her parents, especially when it comes to running the family farm. The conflict occurs when Paula, encouraged by her music teacher, who has discovered her talent for singing, thinks of going to study. With a good mix of comedy and drama, with really moving music and lyrics, the film highlights family values such as love, tenderness, communication and mutual help. Along these lines, Pope Francis tells us: "In families everyone contributes to the common project, everyone works for the common good, but without annulling the individual; on the contrary, they support it, they promote it. They fight, but there is something that does not move: that family bond. Family quarrels are reconciliations later. The joys and sorrows of each are assumed by all. That is being family! " (n.230).
The forgotten by Luis Buñuel (Mexico, 1950, min.)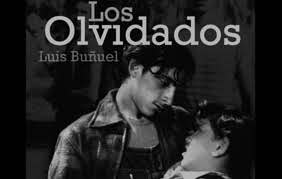 This Mexican film written and directed by Luis Buñuel has been named a Memory of the World by UNESCO. The film is situated along the lines of Italian neorealism, with some surrealist touches typical of Buñuel, and takes us in a forceful and provocative way to the marginal neighborhoods of Mexico City. This is a classic not to be missed. In the encyclical we can read some numbers about the poor and forgotten that have a deep impact: "Those who seek to pacify a society must not forget that inequity and the lack of comprehensive human development do not allow for peace. When society - local, national or global - abandons a part of itself on the periphery, there will be no political programs or police or intelligence resources that can indefinitely ensure tranquility. If you have to start over, it will always be from the last "(235).
Tim Robbins death penalty (EU, 1995, 122 min.)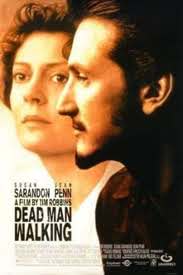 Based on the autobiographical book by nun Helen Prejean, this film takes us into Death Row where a criminal awaits his execution and a nun accompanies him spiritually. The weight of sin, sorrow, forgiveness and mercy are themes that are brought to the screen with force, drama and compassion thanks to a good script and the great acting of Susan Sarandon and Sean Penn. Regarding the death penalty, Pope Francis tells us: "There is another way to make the other disappear, which is not directed at countries but at people. It is the death penalty. Saint John Paul II declared clearly and firmly that this is inadequate in the moral sphere and is no longer necessary in the criminal sphere. It is not possible to think of a reversal from this position. Today we say clearly that 'the death penalty is inadmissible' and the Church is committed with determination to propose that it be abolished throughout the world "(n. 263).
Pope Francis, a Wim Wenders man of his word (Switzerland, 2018, 96 min.)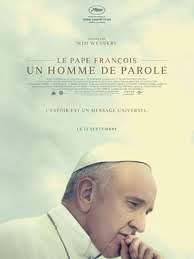 Wonderful documentary that brings us closer to Pope Francis, to his pastoral work when he was bishop of Buenos Aires, to his words pronounced in homilies and speeches, to his words linked to works of closeness to the poor, to his dreams and actions to live the Gospel from the encounter with Jesus. In a footnote, Pope Francis himself refers to this film when he tells us: "God does not look with his eyes, God looks with his heart. And the love of God is the same for each person regardless of their religion. And if he is an atheist, it is the same love. When the last day arrives and there is enough light on the earth to be able to see things as they are, we are going to take every surprise! " (n. 281). Let us look with the heart, let us allow ourselves to be looked at by God who also communicates with us through moving images.