New Dean of SIFMA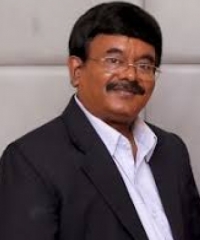 India
Dr. Magimai Appointed Dean of DeSIFMA!
The DeSales International Academy of Film and Media has appointed Dr. Magimai Pragasam, former Vice President of SIGNIS Asia, as its new academy Dean of Studies. Started in 2019 by the Missionaries of Saint Francis de Sales (MSFS) as one of their global initiatives to produce values-based young filmmakers, DISIFMA has already trained two batches of young filmmakers despite the challenges of COVID.

It was founded by PJ Stephen MSFS, an alumnus of the School of Media Studies, Loyola College, Chennai and also the principal architect of the huge and famous 'Church of Divine Mercy' located in Kelambakkam, Chennai. He is also one of the general councilors of the MSFS congregation.
The three one-year courses offered at the academy are Screenwriting and Film Directing, Photography and Cinematography, Editing, and Post-Production. The other short courses offered include Acting, Anchoring, Radio and Video Jockey, News Reading, Photography, Image and Video Editing. Prominent Kollywood film professionals teach at the Academy as it focuses more on skills and experiential learning.
"The unique feature of this course is that students will spend six months in the classroom and six months in the production of a film," says Fr. J. Stephen, the Director of the Academy whose dream is to inspire hundreds of young people to make value-based films. Father Navin Nirmal MSFS, specialized in Sound, is the Coordinator of the Academy. The first student produced feature film on human relations with the support of faculties is 'Attrai Thingal Annilavil' which is now ready for release.

"The student-friendly environment is conducive to intense learning," says Dr. Magi, who studied film at the Xavier Institute of Communications, Mumbai, CREC-AVEX, France, and National TV Centre, UK. He has made more than 80 short films and telefilms on family and social issues. He was visiting professor at CREC AVEX, France, NISCORT, University of Madras and at various religious institutions and seminaries across India.
The academy has photography and film studios, a well-equipped editing studio and classrooms, a preview theater, a dubbing studio, and a library. "Any student who enters the academy with interest is sure to return as a well-equipped film professional. This has been the history of DeSIFMA. It is really a nice challenge for me to work as dean of the academy," says Dr. Magimai, who is looking forward to a promising tenure at the academy.